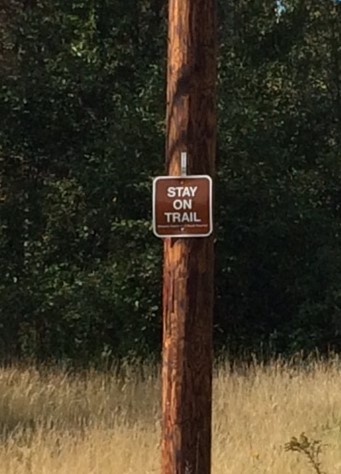 As the name implies, snowmobiletrail.com is a website that focuses on snowmobile trails.  We eat live and breathe snowmobiles and snowmobile trails.  To get us ramped up for another winter of riding we are going to do a series of articles all about snowmobile trails. 
To understand the vast snowmobile trail network that stretches across the Northern US and Canada you must first understand the essence of the snowmobile trail itself. Snowmobile trails and their locations are not random, they are very well thought out and built with a purpose. Each trail can be classified into one of four categories:  The Destination Trail, The Connecting Trail, The Spur Trail, and the Access Trail.
THE DESTINATION TRAIL:  Destination trails are the backbone of every trail system, quite often they were the first trails built in a state or province and they have a very specific purpose. The earliest trails were cut through the woods to gain access to cabins or hunting grounds or to get to a specific location.  Many of these trails followed old trading and trapping routes that had been in place for centuries and since these trails were already in use during the summer months, it made sense to use them as snowmobile trails in the winter. These trails were designed to bring the snowmobiler to a specific destination, a specific place where many snowmobilers wanted to go, whether that be a lake, a town, a scenic overlook, a bar or a hotel.  In some instances the trail itself is the destination.  There are a handful of trails out there that traverse landscapes that are so grand and breathtaking or are so well constructed that they are an absolute joy to ride.  These are trails that you ride in order to soak up the trails' essence, not just to get from point A to point B.  We are lucky enough to have two such trails right outside our back door at snowmobiletral.com, the CJ Ramstad North Shore State Trail, which is the most widely visited trail in all of Minnesota, and the Tomahawk Trail, which was voted by snowmobilers as one of the 10 best trails in the United States.
THE CONNECTING TRAIL:  The connecting trail is as the name implies: a trail designed to connect you to something.  This is what is often referred to as a point A to point B trail, its sole purpose is to get you from one area to another. A trail system starts with Destination trails and what branches off of those destination trails are connecting trails.  Typically a connecting trail is used to connect major trail systems to each other.  In Minnesota for example the state created a series of state funded and maintained state trails and then the clubs made a series of Grant-In-Aid trails to connect the state trails with each other or to gain access to those state trails from their clubhouses or groomer sheds. Some connecting trails wind up crossing beautiful landscapes and become destinations in themselves but others are simply a convenient way to get from one trail system to another.  Because of their nature these trails can become heavily used and often times deteriorate rapidly.
THE SPUR TRAIL:  These types of trails are everywhere and they are usually the result of businesses wanting to gain access to the trail. They can also be short trails that hop off of the main trail to bring you to a place like a lake or a scenic overlook.
THE ACCESS TRAIL:  The access trail is usually constructed to provide access for a community to the state trail system.  It usually is a trail that is built off of the main trail and leads to a parking lot so that people can trailer their sleds and have a starting off point, but several of these trails can also be built running through a community so that the people in that community can ride out of their back yards and get to the trail.  In fact many state trails provide a great deal of access to private land owners that live close by. It's common for snowmobilers that are buying a new home to look for a house that has close snowmobile trail access this cuts down on the amount of trailering for the sled owner and greatly increases the frequency of their rides.  Instead of having to plan out a trip and load up their sleds they can simply just go out to their garage, fire up their sled and take a quick shot through the woods or down the ditch line to reach the state trail and enjoy a quick ride. Trust me, when you can leave your house and be on the trail within two or three minutes, life is good!